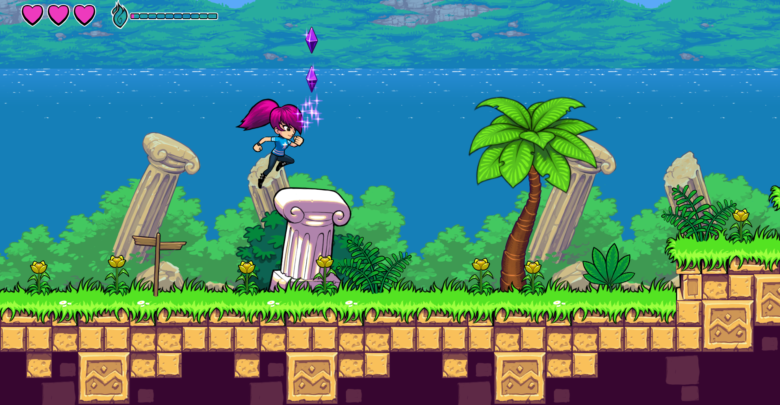 Senile Team, the developer behind games such as Rush Rush Rally Racing and Beats of Rage, has announced a new action-adventure platformer called Intrepid Izzy that will be released on the Dreamcast and PC.
Intrepid Izzy's "gameplay and graphics are like a wonderful marriage between classic and modern gaming," reads its official website. "Explore a colourful and imaginative world as the lovable, witty and above all intrepid Izzy."
There's no mention of a release date on the site, but the game is built with a "completely custom-made engine and is created with custom-made tools." Roel van Mastbergen is handling the design, illustration, animation and programming, while Black Device is composing the game's music.
The graphics look pretty good so far, sporting a hand-drawn style that are very crisp and clean. Of course, these are certainly from the PC version, which will be in HD, and it'll be interesting to see how well the visuals translate to the Dreamcast.
We'll be sure to update you once we learn more about the game, but it'll be nice to get another 2D-style platformer on the Dreamcast because, frankly, there just wasn't enough of them!
You can find more information and future updates on the Intrepid Izzy's official site.