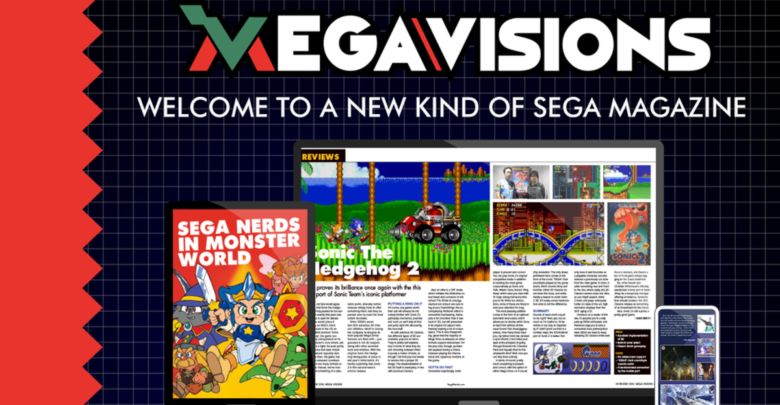 With only four days to go on our Kickstarter, I'm here to help those of you who are still on the fence about Mega Visions. Some might be wondering, "What's the point of a digital magazine, when SEGA fans could just find their news on the internet?"
The biggest aspects that will separate Mega Visions from your standard fan site is top-notch writing from industry experts and the SEGA Nerds staff, exclusive access, and great design and features that wrap everything together.
Many people support their favorite content from creators on platforms like Patreon and YouTube Red by getting exclusive content beyond what they typically get for free. We're still going to be covering every day SEGA news at SEGA Nerds for free, but for about $4 an issue every couple months (bi-monthly), you'll get all sorts of great content delivered straight to your phone, tablet or computer.
Any time a new issue is released, all you have to do is click on your Mega Visions app and enjoy the issue of the month that's made specifically for your preferred device.
Content
With Mega Visions, our goal is to raise the bar when it comes to SEGA coverage. That's part of why we're taking this magazine to Kickstarter – to raise enough money to allow us to hire amazing freelance writers, artists and designers. It will also allow us to dig deeper and spend more time with each article that will be included in Mega Visions to ensure it's the very best it can be, which will give our readers quality they can't get elsewhere.
Tom Kalinske and Al Nilsen will write a joint column in EVERY issue detailing never before told stories of their time running SEGA. Tom Kalinske was the president of SEGA of America during the height of SEGA's popularity in the 1990s, while Al Nilsen served as SEGA's marketing director. Tom, Al and their hardworking team helped the SEGA Genesis become the top console in the 1990s.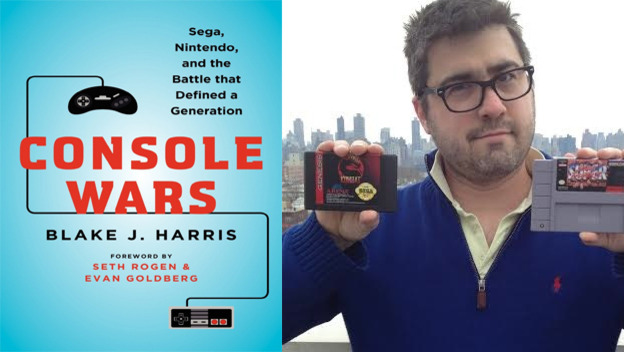 Blake Harris will write cover stories for the magazine, bringing top-notch storytelling about your favorite SEGA games, franchises and developers. If you've read "Console Wars" before, you're familiar with Blake's innate ability to put the reader inside a story or setting and make them feel like they're actually there. Blake's fantastic storytelling about the intense competition between SEGA and Nintendo makes us giddy with excitement about the content he plans on writing for Mega Visions.
His first cover story will focus on ToeJam and Earl: Back in the Groove, where he'll delve into Greg Johnson's long history in video game development and how he resurrected this beloved franchise with the help of thousands of die-hard fans throughout the world.
We've mentioned that we wanted to bring the spirit of magazines like the Official Dreamcast Magazine back to the forefront, and ODCM's former senior editor, Randy Nelson, is the man for the job. In addition to his experience on the Official Dreamcast Magazine, Randy is also one of the founding members of a little website called IGN and has worked for The Official PlayStation Magazine and Joystiq.com
Nelson will write a column in each issue on the Dreamcast. Want him to "re-review" Dreamcast games he reviewed in ODCM to see how they hold up today? How about sharing some stories about his time covering SEGA at industry events? If we get funded on Kickstarter, YOU will have input in what we put together.
Patrick Scott Patterson is known as the "Video Game Advocate" and an absolute expert in the field. Patterson's appeared at a wide variety of events across the United States, including E3, San Diego Comic-Con and SXSW to speak about numerous video game topics and has appeared in a number of films and television programs.  Patterson also produces video game content for a variety of  media outlets including NBC Universal.
For Mega Visions, Scott will write a regular column about SEGA's arcade history dating back to the very beginning.
Having accomplished writers like Blake, Randy and Scott will really help raise the bar in our content quality, but I also believe we have some of the very best writers you can find at any SEGA site. With your help, we want to turn this into a full-time job where can deliver fantastic SEGA content and show the gaming world that this fandom is alive and well.
Presentation
All this content will be delivered inside a digital magazine that will deliver a lot of awesome features. If you take a look at the video above, I think you'll see it's not just a regular, flat digital magazine. When we set out to create a digital magazine, we didn't want it to be a simple PDF. Just like the SEGA that we grew up with, we wanted to embark on new and innovative ways to bring  magazine journalism into the 21st century.
Mega Visions will include interactive images, audio, video, scrolling text, GIFs and more. The combination of our amazing written content and interactive features will make this feel like a SEGA storybook come to life. More than anything, though, we just want to give the SEGA community a new magazine that they are proud of, with quality design, art and writing that can be compared to the other big magazines out there.
For those of you that were on the fence, I hope I've convinced you to help make this SEGA magazine a reality. Our Kickstarter ends on Monday at 12:30 PM CDT, fellow SEGA Nerds! You can help our Kickstarter by clicking here.
We're currently campaigning Mega Visions on Thunderclap, which allows fans to sign up with their social media accounts and publish a unified message from hundreds of us at the same time. If you have a Twitter, Facebook, or Tumblr, you can sign up and it's absolutely free. Click here to do so .