We're back with another SEGA Deals update for your upcoming weekend. Where to spend your money, you ask? Well, there's quite a bit less this week than those previously, but there are still some decent nuggets of gaming goodness to grab.
You can still snag several deals from last week on Gamers Gate, such as discounts on Sonic & SEGA All-Stars Racing Transformed and The Typing of the Dead: Overkill Shakespeare DLC. If you are a Panzer Dragoon fan, have an Xbox One and still haven't picked up Crimson Dragon, jump on it.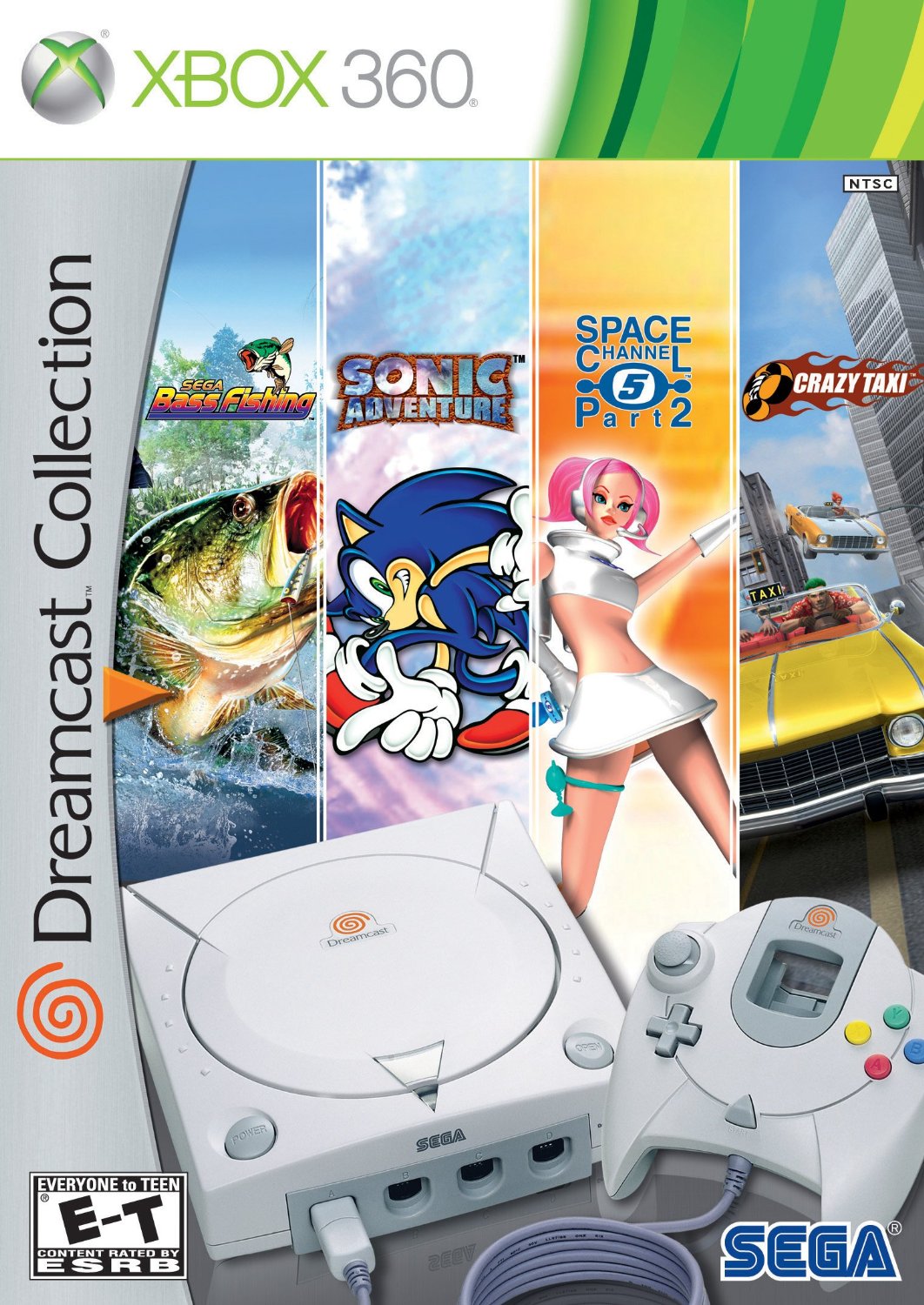 Nintendo is running a month long series of sales promoting the new Smash Bros. games, and as a part of that, several games starring characters from Smash Bros. are getting weekly sales. Sonic is part of the mix this week, though the only game on sale is the Game Gear version of Sonic the Hedgehog on 3DS Virtual Console at 33% off. Better than nothing? Technically, yes.
The Amazon highlight for the week is for those nostalgic for some Dreamcast action following this past week's 15th anniversary of the console's US launch. The Dreamcast Collection has four games included: Sonic Adventure, SEGA Bass Fishing, Space Channel 5: Part 2 and Crazy Taxi, all for less than $13 on an Xbox 360 retail disc, which ain't too shabby.
PSN
Nada

Xbox Live
Crimson Dragon (Free with Gold Account, expires 30 September)

Nintendo 3DS eShop
Sonic the Hedgehog ($3.49, Game Gear Virtual Console)
Gamers Gate
Sonic & All-Star Racing Transformed ($19.95)
Aliens: Colonial Marines + Season Pass ($49.99)
Golden Axe ($2.99)
The Typing of the Dead: Overkill Shakespeare DLC ($1.02)
Crazy Taxi ($7.99)
Amazon
Dreamcast Collection (Xbox 360, $12.60)
As always, we strive to keep these as current as possible, but we can't guarantee that these deals will last. That's about it, I guess, so until next-
???: Wait, Requiem! You're forgetting the best part!
Requiem: What the-?! Oh, sh-t, it's Randy Pitchford. What the hell are you doing in my house, Randy?
Randy Pitchford: You neglected to mention that Borderlands games are the Deals with Gold this week on Xbox Live, duh!
Requiem: That's because they're not SEGA games, you f-cking retard!
Randy Pitchford: Of course they are! They were both financed by SEGA's Colonial Marines money, so if that doesn't make them SEGA games, I don't know what does! Who's the retard now? 
Requiem: Get lost, Pitchford! Get out of my g-ddamn house!
Randy Pitchford: I'm going! I'm going! Buy Borderlands kids!
Requiem: God, I f-cking hate that douche bag.