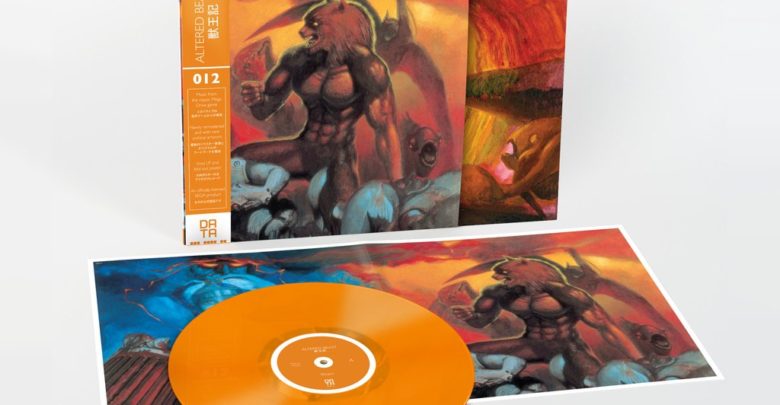 Data Discs is keeping my dream of a retro gaming disco alive, by pumping out classic SEGA vinyl after classic SEGA vinyl. The company has announced that tomorrow (June 30, 2017) they will be releasing an Altered Beast vinyl with a re-mastered soundtrack.
The vinyl will be available in three editions: Clear with Orange Splatter (Limited Edition), Opaque Orange and Classic Black.
The track list order:
Side A:
A1. Rise from Your Grave
A2. Altered Beast
A3. Gaum Hermer
Side B:
B1. Crystal Theme
B2. Closed in Upon Me
B3. I'll Be Back
B4. I'm Not Scared of Wolves
B5. Game Over
Press release from Data Discs
WWISE FRUM YO GWAVVE! Originally released in the arcades in 1988, but quickly ported over to SEGA's new Mega Drive console, where it entered countless homes as a pack-in game, Altered Beast remains memorable for many things over its gameplay, not least its soundtrack. Composed by Tohru "Master" Nakabayashi, the music of Altered Beast moves between intense battle themes and cavernous dirges; the perfect backdrop to traversing the netherworld, punching pigs and powering up.
Sourced from a Japanese Mega Drive and carefully mastered for vinyl, Altered Beast is presented as a 45RPM cut LP in a 400g matt varnished sleeve and printed inner sleeve, both of which feature hand-painted artwork from the SEGA archives. Also included is a foldout poster of the original painting used for the game's box art.
And here's a preview of 'Rise From Your Grave', via Data Discs' Soundcloud:
[Source:
Data Discs
]