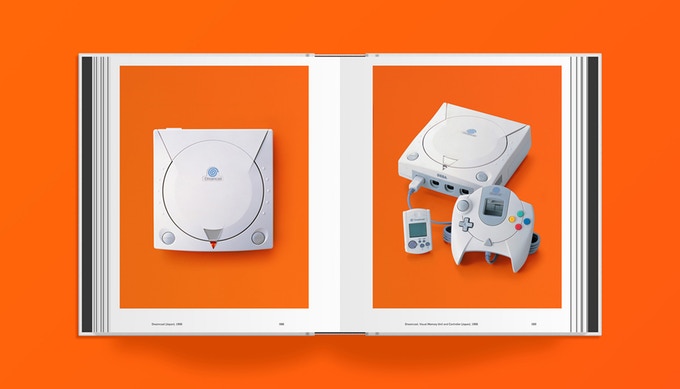 Dreamcast
Featured Story
News
Bernie Stolar, Yuji Naka, Peter Moore & others contributing to SEGA Dreamcast: Collected Works
Yu Suzuki possibly joining the list of contributors soon
Last week, we reported on the amazing news that Darren Wall was making a follow-up to the Genesis/Mega Drive: Collected Works with SEGA Dreamcast: Collected Works. The Kickstarter has already smashed its funding goal and is currently sitting at $119,000 with 20 days to go.
Earlier this week, the Kickstarter updated followers about some of the brand new contributors to SEGA Dreamcast: Collected Works, which include former SEGA of America COO/President Bernard Stolar (Check out his latest project, GoldenEye-influenced Shadow Stalkers, here) former SEGA of America President Peter Moore, and SEGA legend Yuji Naka.
Here's the current list of contributors:
Masayoshi Kikuchi, Director/Producer: Jet Set Radio
Tetsuya Mizuguchi, Producer: Space Channel 5, Rez
Takayuki Kawagoe, Producer: Jet Set Radio
Kenji Kanno, Director/Producer: Crazy Taxi
Hideki Naganuma, Musician: Jet Set Radio
Keiji Okayasu, Game Director/Program Director: Shenmue, Shenmue II
Yuji Naka, Producer: Sonic Adventure, Phantasy Star Online, ChuChu Rocket!, Samba de Amigo
Tetsu Katano, Programmer: Sonic Adventure, Sonic Adventure 2
Bernie Stolar, Executive: SEGA
Jordan Freeman, Founder: ZOOM Platform
Peter Moore, President: SEGA
Sources close to us say that Yu Suzuki might be formally announced as a contributor soon, which is very exciting news. You cannot make a Dreamcast book without the man behind Shenmue and Virtua Fighter, that's for sure.
We'll keep you posted on the latest news regarding this Kickstarter. In the meantime, don't forget to donate to its Kickstarter if you have not done so already!