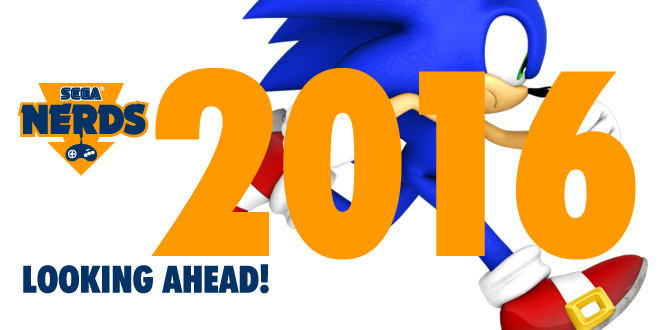 Maaaaaan, we can't begin to tell you how happy we are that 2015 is behind us. It was pretty shitty for a number a reasons, one being that it was one of the worst years for SEGA in quite sometime.
However, with the new year upon us, the possibilities for SEGA seem almost limitless, right? Well, maybe not so much, but surely it can't be worse than last year … at least we hope not. But I digress, let's not focus on the negatives but look forward to the future!
With that in mind, here are the games that we hope SEGA will release this year. These could be games that SEGA has already announced for release in Japan, games that have been delayed multiple times or just games that we'd like SEGA to develop a sequel … everything's on the table, ladies and gents.
And we're off!
---

Shenmue I and II HD
Marcin: After Shenmue III was announced at last year's E3, the game that I wanted SEGA to release the most was finally becoming a reality. The funny thing is, is that SEGA isn't even making it! I feel like the next best thing SEGA could do would be to release HD versions of Shenmue I and II.
Since Shenmue III will (hopefully) be released at the end of 2017, it would be a great idea for SEGA to release them before Shenmue III comes out. SEGA wants to win back our trust, so what better way to regain that trust than to give us these games? It would be awesome if SEGA could find a way to transfer all of Ryo's items from Shenmue I and II HD to Shenmue III … a man can dream!
Prospects: Possible
---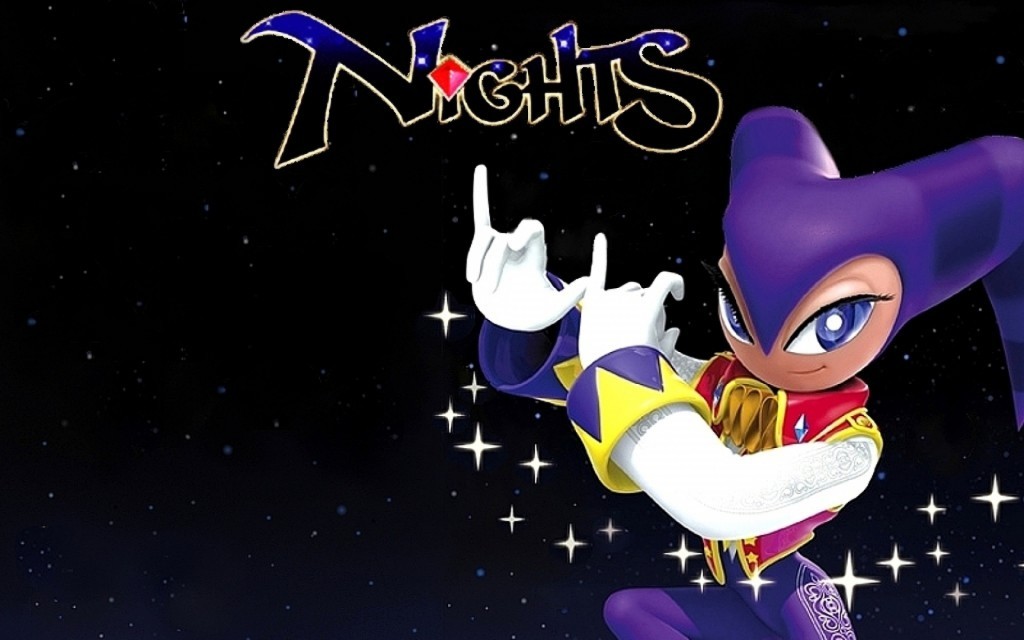 New NiGHTS
Donnie: You know, there's so much hype and curiosity about Sonic's 25th anniversary that NiGHTS' 20th anniversary has gone largely unnoticed. It's unfortunate too seeing how much the franchise has been associated by Sonic Team and their Sonic titles over the years. I'd love to see a new NiGHTS title for 2016 not just because the anniversary is happening this year but I feel that this is the time to release one.
This is one franchise that I think deserves a new game and I think the time is ripe. However with SEGA's strategy nowadays and their focus on the more notable franchises it's unlikely.
Prospects: Longshot
---
Streets of Rage HD
Andrew: There is a lot of talk about Yakuza coming out in 2016 but I want to see something a little different. Considering the roaring success of SEGA's 3D Classics, I am hoping that they channel that into re-mastered games for home consoles.
Imagine Streets of Rage in stunning HD with drop in/drop out co-op play and polished next-gen 3D graphics. Hopefully they do something with the dormant IP's they have in 2016.
Prospects: Possible
---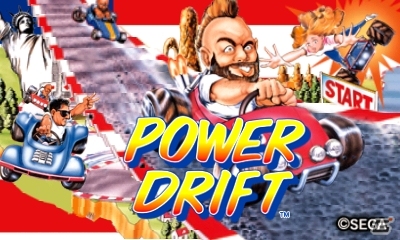 3D Power Drift
Jayson: Considering the 3D Classics' nature of being arcade games, 3D Power Drift would make a great addition, and it would be nice to at least have one of the two arcade 3D Classics that were just released.
Power Drift is an amazing SEGA game,and having a portable version would be great,taking into account the only other close to arcade ports were Japan-only. The SEGA 3D Classics were a pretty big hit here in the US, so to be missing the "final" two, would be a shame, especially Power Drift.
There is already OutRun and Hang-On, so it's only fair to have the third great Yu Suzuki racer up there, as well. It's a perfect game to play on the go, with just the right amount of replayability and fun to make you want to come back for more. That is why 3D Power Drift is my most wanted SEGA game for 2016; well, that and Initial D Perfect Shift Online, whatever happened to that, SEGA? It looked like a really cool game.
Prospects: Very Possible
---
Phantasy Star Online 2
Kopke: Instead of focusing on games that are highly probable to arrive here like Project Diva X, I will go for a game that MUST, by all means, arrive in 2016 – Phantasy Star Online 2. This might be the last year for SEGA to realistically release the game in the West.
However, the operation might become risky due to its four-year delay, the game has passed the breaking point on the fans patience, so if they ever do this they must do it right: getting all the content available in Japan. If SEGA released the game with a portion of the content that Japanese players get, it could backfire on SEGA. Truth be told, it might be impossible at this point, with the game about to get a fourth episode and a PS4 release making it complex for the licensing and localization teams.
SEGA of Japan and Europe have been talking a lot of winning the fans back during this new era, so what better back to win some trust than with this awaited game?
Prospects: Longshot
---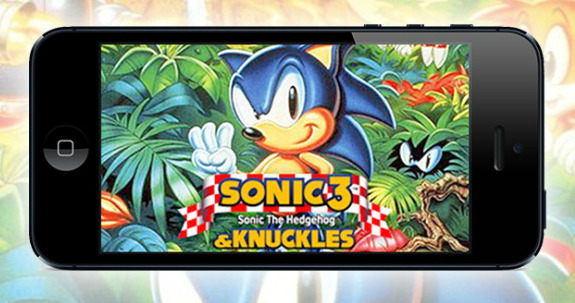 Sonic 3 Remastered
Dan: For a long time, SEGA seemed perfectly happy simply churning out serviceable, if unremarkable, ports of their 16-bit era Sonic games. Thank God for Christian 'Taxman' Whitehead and his sterling work bringing a wonderfully enhanced version of Sonic CD (see review) to mobile devices. Following its success, he was later joined by Simon 'Stealth' Thomley to work on comparable restorations of Sonics 1 and 2, all of which were officially sanctioned by SEGA.
The pair pitched a similar update to my personal favourite Sonic of all time – Sonic 3 & Knuckles – to SEGA under the title Sonic 3 Remastered. It looks simply amazing, but sadly, it wasn't commissioned, and there's been no news on the project for a long time.
Rumours abound that SEGA are locked in a behind closed doors legal battle surrounding third party contributions Sonic 3's soundtrack, thus preventing any further ports or re-releases seeing the light of day for the foreseeable future. Indeed, the game hasn't seen any fresh airings since a somewhat muted Steam release in 2011.
But we'd be happy for Sonic 3 Remastered see the light of day even with with an altered soundtrack, if that is indeed the problem. While not ideal, given how iconic some of the game's classic tunes are, if that the only way Taxman and Stealth will get to work their incomparable magic on the greatest 2D Sonic game that ever was, so be it.
It's hard to imagine SEGA u-turning so long after the original pitch, so I don't rate the chances of Sonic 3 Remastered gracing app stores near you this year very highly. That said, I'd you're as enthusiastic as I am about it, head over to their website, sign the petition and get yourself involved.
You never just know.
Prospects: Possible
---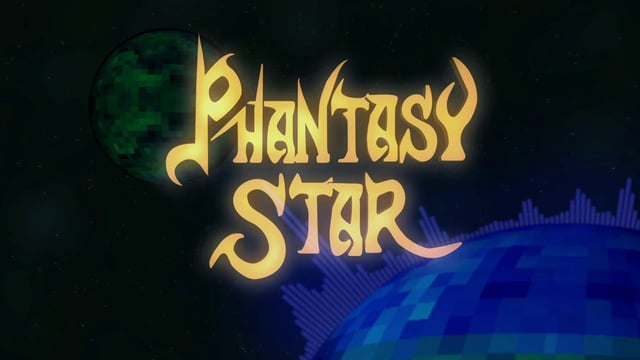 3D Phantasy Star

The Requiem: The original Phantasy Star was the best RPG of the 8-bit era – in the US, at least. Disagree and you and I will have words… Words shaped like a It was an underplayed classic due to its release on the under-appreciated Master System, but decades later, Phantasy Star still commands respect from retro gamers.
Featuring brilliant, colorful graphics that could be easily mistaken for those of more advanced consoles and maze-like, first-person dungeons, Phantasy Star would be a perfect fit for the 3DS remake line of 3D classics. The battle screens and dungeon traversal would look great in 3D, and given M2's track record of adding in new modes and features, I'd expect a lot of cool updates to the JRPG formula to keep the game fresh and palatable to both modern gamers and old school fans alike. Maybe a remixed soundtrack, an optional hint system, or even a special mode with alternate dungeon layouts and slightly less grinding required? I'd buy that for six dollars.
Anything that gets the original Phantasy Star into the hands of more gamers is commendable in my book. It should even help to shut up the chorus of whiny snowflakes who complain incessantly about the lack of healthy female protagonists in games, retro or otherwise. Alys Landale was the shit, you cherry-picking, confirmation-bias-plagued phonies. (I of course say that with love and all due respect)
As sad as it is for me to admit, there's absolutely zero chance of SEGA doing this, though. Uh, maybe I'll give them up to 2%. Like a healthy glass of milk. From a cow. On hormones.
Prospects: Longshot
---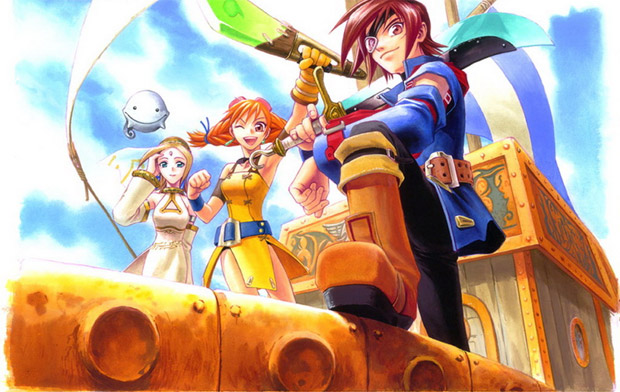 Skies of Arcadia HD
Chris: Look, I'll be honest, I never beat Skies of Arcadia on the Dreamcast. I thought it was a brilliant game, but I preferred the non-random battles and the fast-paced battles of Grandia 2. Since then, I've seen legions of SEGA fans sing Skies of Arcadia's praise, and I'm really getting the itch to play it again.
Sure, I could always pop in my Dreamcast copy, and I'll certainly do that, but I'd love to see the game remastered in glorious HD and released on Steam, PS4 and Xbox One.
If SEGA is concerned that the overzealous random battles in the Dreamcast original wouldn't sit well with gamers today, they could opt to base the HD release on the Nintendo GameCube version – Skies of Arcadia: Legends, which featured less enemy encounters and quicker battles.
SEGA has an amazing library of RPGs that would fare well being ported to Steam and home consoles, and I think they should begin with this Overworks' classic.
Prospects: Possible