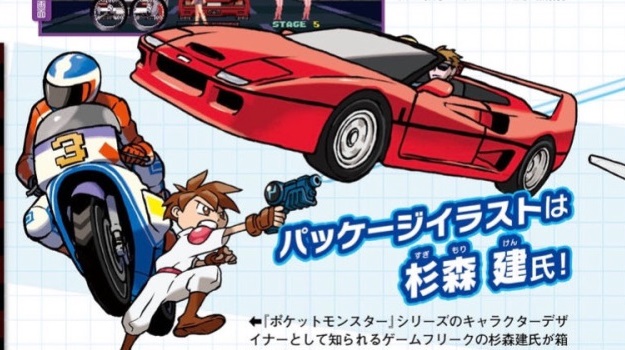 Revealed today on the official Japanese SEGA 3D Archives website,  there will be a Triple Pack of all the 3D Archives games on cartridge.  Including Volumes 1-2 as well as the newly announced Volume 3 FINAL STAGE,  this will be a complete set of all the SEGA 3D Classics,  including some extra games that weren't released originally.  Some insight was given on Volume 3 FINAL STAGE was given as well,  with Turbo OutRun not being the only bonus game being added.  On the official site,  three of these boxes have been added,  with "???" written under them. No clue as to what they are yet,  but rest assured they'll be revealed soon.
Some screenshots of the 3DS version of Turbo OutRun have surfaced online along with this announcement.  From what it looks like,  not much has changed in this version minus the player's Ferrari F40,  and your opponent's Porsche 959.  Otherwise it looks to be an arcade perfect port just as planned.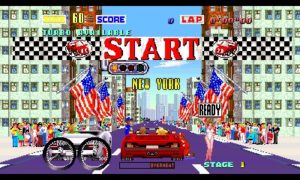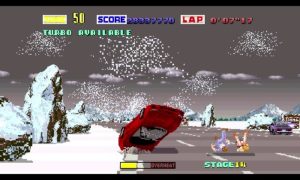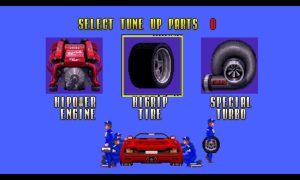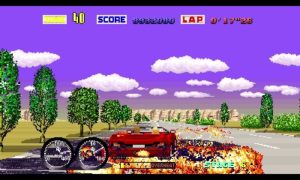 SEGA 3D Fukkoku Archives 3 FINAL STAGE has a planned release date of December 22nd for Japan,  as well as the triple pack being released the same day.  The Triple Pack currently has a price listed of around 8900 yen.  No news yet on a Western release.