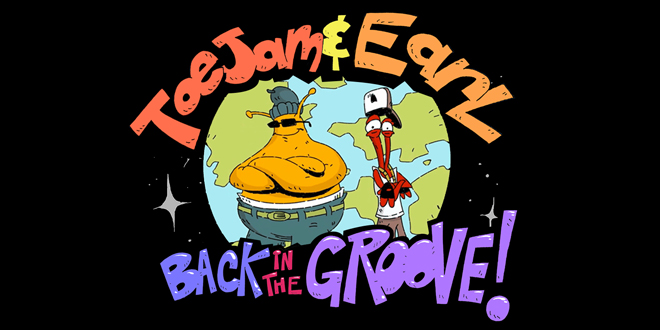 Greg Johnson will no longer have to worry about a publisher making key changes in his next game because he's going to have full control and will realize his dream of bringing ToeJam and Earl back to life. His Kickstarter campaign to fund ToeJam & Earl: Back in the Groove surpassed its $400,000 goal, reaching a whopping $508,637 with 8,873 backers.
The campaign also met several stretch goals. The first stretch goal to add old-school skins for ToeJam and Earl was reached at $425,000, and the HyperFunk Zone was added when the campaign reached $450,000. Barely making it in the closing minutes was adding additional playable characters (Latisha, ToeJam's cousin and Earl's mom) when it hit $500,000.
"In addition to the art, we're going to have some real fun with the dialogue for these characters," an update read on the Kickstarter page. "Remember when different characters combine in different ways they'll be able to say new things to each other.  This is gonna be great!"
Back in the Groove will initially release on PC, but unfortunately, the campaign didn't hit its console stretch goals, so we'll see if Johnson and his team at HumaNature Studios will be able to bring the game to consoles at a later date.
The game's official website launched today, which you can find at http://tjebackinthegroove.com. Be sure to check out our interview with Johnson about the game's Kickstarter, but we hope to get him back on the Nerdcast soon to talk about where he goes from here now.