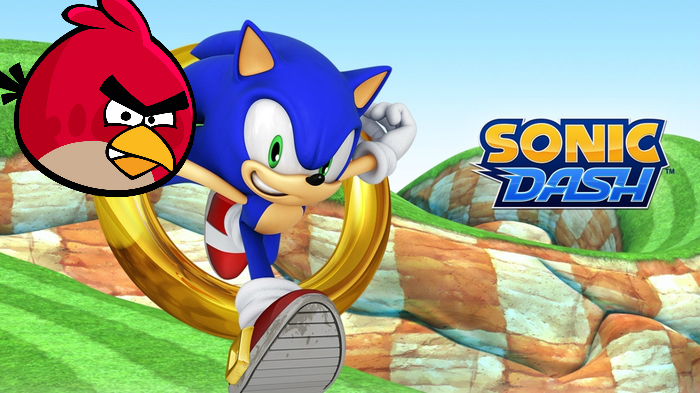 Hardlight Studio has done a superb job at consistently giving fans reasons to keep playing Sonic Dash, evidenced by the fact the game just passed 100 million downloads.
Hardlight has added multiple unlockable characters from the Sonic universe, threw in a battle with Robotnik and multiple global challenges. The developer has just announced its latest event, which will allow players to collect special coins that will unlock Angry Birds characters, complete in knight armor for reasons we can't quite explain.
The event will go on for the next several weeks with a new Angry Birds character available to unlock each week. So what are you waiting for? Hurry up and reinstall Sonic Dash on iOS, Android or Windows Phone, and unlock those Angry Birds!