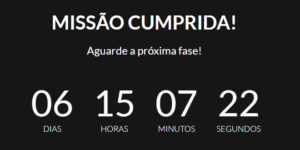 A few months ago, TecToy CEO Stephano Arnhold had an interview with one of Brazil's biggest video game websites, Uol Jogos, where he revealed his company was researching the possibility of releasing a new SEGA Genesis with a cartridge slot and HDMI port.
Since then, TecToy's social media posts have concentrated on posts about its old Genesis hardware, software and other general retro gaming. They've also started a new blog to share the company's history and the relation between it and SEGA.
This new focus has caused many in the community to speculate that TecToy has already begun work on this new console.
Today, TecToy published a new blog post titled "Mega Launch TecToy," featuring a countdown video containing many classic Genesis like Sonic the Hedgehog, Altered Beast, Golden Axe and many more. The video ends the tease of an upcoming announcement and directing readers to sign up for its email list to be the first to learn about its announcement.
On the registration page, there's a countdown that ends in a little more than six days, right on Halloween! What could this announcement be? Do you think it could signal TecToy's reemergence into SEGA's hardware business again? And would an HDMI Genesis be something that'd interest you? Either way, we'll know once the countdown has ended!