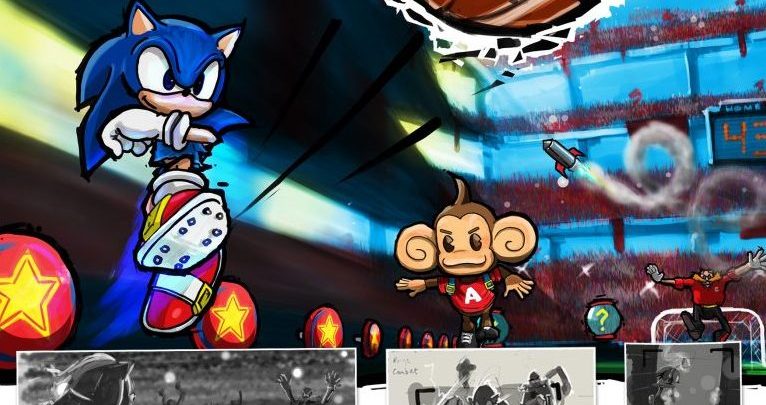 Sonic and his SEGA pals have been in a number of multiplayer games, including racing, tennis, and a party game for the PS2 called SEGA Superstars. It looks like the whole SEGA squad was supposed to star in a soccer and Super Smash Bros. style game as well.
Design company Funsolve recently uploaded a couple of pieces of concept art from the scrapped games, which you can check out below. The SEGA All Stars Soccer game depicts the SEGA characters kicking the ball around with items and other foreign objects whizzing across the field. The All Stars Brawl game shows a giant stage with Super Sonic hovering over everyone else. Unfortunately that particular image gets cut off so we can't see what happens next.
Would you like to see a SEGA-style Brawl and Soccer game? Discuss in the comments below!
Via Sonic Stadium