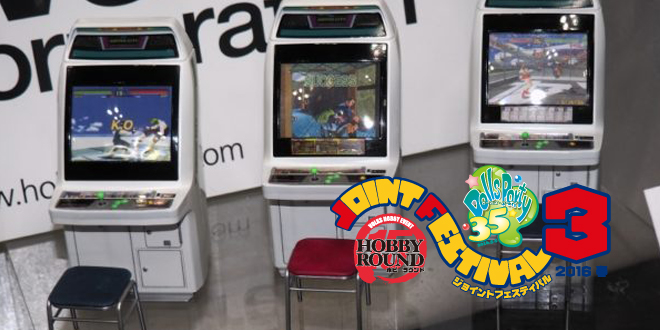 Joint Festival 3 (a model and figure event organized by Volks Inc.) happened today in Japan. And of course lots of Japanese Manufacturers gathered to announce their upcoming products, including ones officially licensed by SEGA. Let's check out the ones regarding our favorite videogame brand:
VOLKS INC.
Being the event's organizer, Volks Inc., showcased its Charagumin lineup, which included PSO2 FONEwearl and Hunewearl model kits (see our previous Charagumin guide here), plus and a White version Valkyria Chronicles Selvaria.
Volks will be one of Puyo Puyo's 25th Anniversary partners, so they went wild with their announcements on this IP, as we previously reported, an Arle Nadja mini Dollfie Doll was unveiled to the public at the event, with an expensive 56,000 yen price, the puyo-volks booth also showcased its Charagumin lineup and Schweiss card games.
WAVE
GSC model kit partner, Wave, gave more details for their upcoming SEGA Astro City 1:12 scale model kits. These will be released on July 2016 with a price of 3,200 yen (excluding tax), preorders will start very soon (this month, May). Exchangable card screens will include Dynamite Deka, Virtua Fighter, and Fighting Vipers. These models are compatible with Max Factory's Figma scale figures.
Plus, Wave will be releasing Border Break 1:35 mecha model kits to be released this July for 39,000 yen.