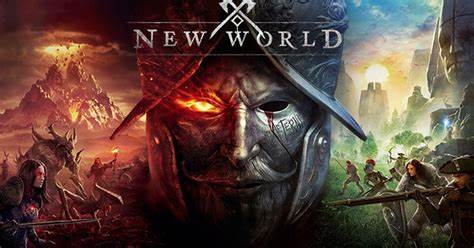 If you're completely new to Amazon's MMO New World, you've come to the right place. We have some of the best tips for newbies that will help you get into the game, choose the right build, and get your level up in no time.
Released by Amazon, New World is a brand-new MMORPG that's quickly picking up speed in the gamers' world. Although many would argue that it is a traditional MMO, there's a lot of uniqueness and originality to New World's Expedition systems, resource gathering, and crafting archetypes.
This game stands out from the rest because players aren't required to choose a class of characters or a certain way to play. The more your weapon masteries grow, the more your power levels up. Let's see what it takes to become an avid player.
Leveling up fast
New World is like any other MMO game – the main point is to level up as fast as possible. Although you'll be required to do many slower-paced things to level up, there are quite a few things you can do to speed up your entry to the endgame.
Start working on your character by picking the right build. Since you're required to do a lot of running around, the best way to level fast is to take a Hatchet and a Bow to expedite the process. You can additionally speed things up by completing the right quests.
There is the main questline as well as town quests and a lot of side quests. You can level up much faster by completing as many as you can. Finally, the best way to cut travel times on your quests is to use the respawn feature.
The best quests to complete in the game include:
Starting locations like Monarch's Bluff, Windsward, and First Light. Windsward is probably the best location to begin your gaming adventure as it provides all the necessary resources and points you in the right direction regarding the necessary quests you need to complete to take your character and gameplay to the next level. However, you might need to do some legwork if you want to start at a specific city instead of leaving it to luck.
Town missions. Collected at a town board, these quests are easy to complete and can be completed while doing other missions. Many of them are generous with the XP points. So, they are essential if you want to level up fast.
Faction missions. Completing as many faction missions as you can is an excellent way to improve your faction rating and get more XP.
Expeditions. There are six dungeon events in the game, and the more you level up, the more you unlock these side quests, which are essential to working your way towards the endgame. Amrine will probably be the first one you will encounter!
Getting ahead of crafting
If you want to become an avid New World player, you'll need to get ahead of crafting as it's essential to completing long resource-gathering missions. The crafting system is very compelling and relatively straightforward.
It helps you build your character by crafting powerful gear and items. However, while crafting is essential to leveling up, it's also the key to making in-game profits. Crafting includes a wide range of different skills like mining, logging, smelting, weaving, and more. Fun fact: having a level 50 in mining is not impressive at all. Some players take it to triple digits.
Using weapons and combating skills
New World doesn't require you to choose from different classes of characters. It gives you a certain freedom to go about your character as you please. However, you're still required to build your playstyle to specialize in a particular build.
Start by creating your own build to become better at gathering resources, crafting your gear, and completing quests fast enough to access Expeditions. You can use different weapons and skills to kill enemies and earn points to unlock new tiers. Also, certain details might seem irrelevant but can make a difference in combat. For instance, is your armor light or heavy? It makes all the difference!
You have two weapons – a primary and a secondary. Both can be upgraded with gems as you make your advance.
Use a VPN for the best gaming experience
Since New World is a massively multiplayer online game, you might need a VPN to ensure protection against snoopers, unblock geo-restrictions, improve ping, and reduce lag. Aside from allowing you to change your location, a gaming VPN also protects you by encrypting your data and online traffic.
For instance, New World offers limited server locations right now. If you experience terrible ping, try to connect to a country in which the server operates. Then, you will be able to enjoy the game without such annoying interruptions.
Conclusion
The tips we provided here can help you learn the basics of the game, gather resources, craft your gear and weapons, and complete missions with ease. The more you level up, the more you gain weapons and skills needed for unlocking more missions and getting access to the endgame.