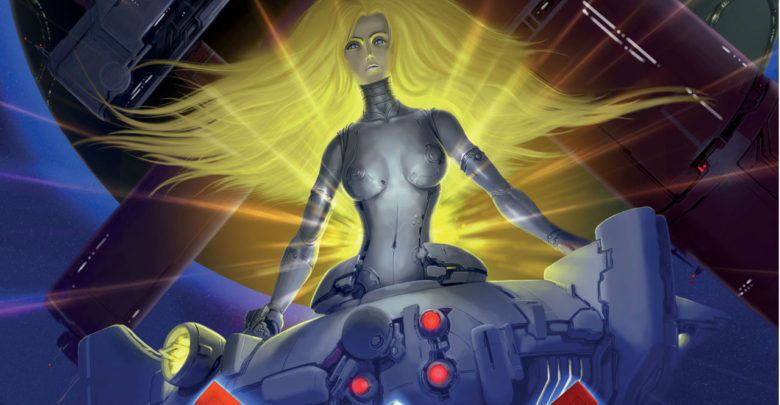 Data Discs have announced its latest addition to its growing library of SEGA vinyl, and this time it comes in a combo pack with Galaxy Force II and Thunder Blade being included in one package.
The vinyl will be available to purchase form the Data Discs website beginning March 4 for £19.99, with shipments expected to begin at the end of the month. Each game will be contained on one single side of an LP and will mark the first time either have been released on vinyl.
Additionally, both were sourced directly from original arcade machines and will be available in the following editions:
180g Frosted Clear & Translucent Yellow with White Splatter (Limited Edition, available exclusively from our site)
180g Translucent Yellow
180g Classic Black
You will be able to order it here.
Read below for the full announcement:
For our tenth release in partnership with SEGA of Japan, we are excited to offer two arcade classics – Galaxy Force II (1988) and Thunder Blade (1987) – together for the first time ever on vinyl. Composed by Koichi Namiki, Katsuhiro Hayashi and Tohru Nakabayashi, both soundtracks adopted an ambitious funk and fusion style, simulating an impressive range of real world instrumentation (think synthesizers, drums, slap bass and cowbells), which for its time and hardware limitations, is nothing short of astonishing. And yes, there's even a coded slap bass solo.

These two brief, but remarkable soundtracks each accommodate a single side of an LP, but work together seamlessly. Galaxy Force II includes a bonus arranged version of its leading track, Beyond the Galaxy, produced by Hiroshi "Hiro" Kawaguchi (composer of OutRun, Space Harrier) and features a full studio band, complete with brass section and a keyboard solo by Hiro himself. In addition, the Thunder Blade side includes three unused tracks.

The audio for both games was sourced from the original arcade machines and carefully mastered for vinyl. Presented as a 180g LP in 425gsm sleeve, accompanied by an OBI strip and lithographic print featuring original Galaxy Force II artwork sourced from the SEGA archives in Japan.