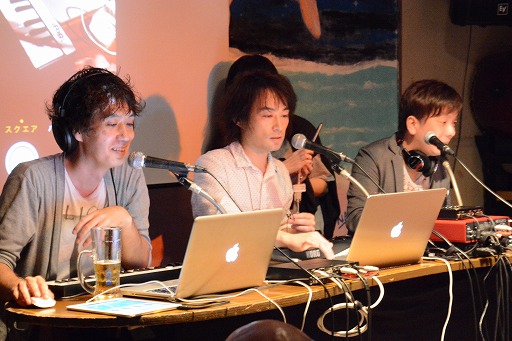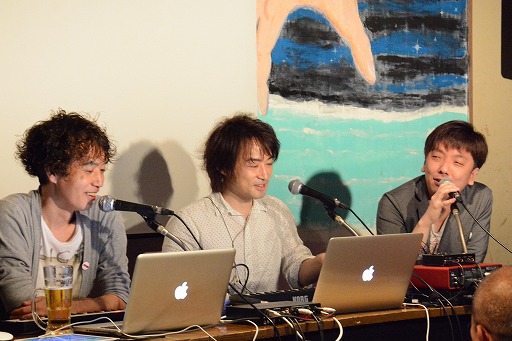 In October 2014, legendary SEGA music composer, Hiroshi Kawaguchi (nicknamed Hiro), started a side musical project (he already has an official one with the SEGA Sound Unit [H.] we all know and love) called H.K.S. In this band he is joined by other videogame music veterans such as Pokemon music composer, Shota Kageyama, and Katsumi Tomono; in fact the band's name "H.K.S" is an acronym for each member name initial, though, they decided to add it another meaning: "Hyper Kool System".
Most of the music composed by this project is made with a PC, synthesizers, with sometimes guitars and other gadgets. So far they have only performed 2 live gigs, both on this current 2015 (January 10 and August 22), but they announced yesterday they will be performing a new one on October 24th this year. The band has had an awesome reception among Japanese fans due to their videogame OST background.
You can check a H.K.S. Live session recorded on Ustream yesterday here:
In a relatively recent feature, by Japanese videogame site, 4 Gamer, they provided an audio sample, listen to it below:
Hiroshi Kawaguchi is among the oldest of the legendary SEGA sound team members and one of the few from the 1980s still active today, he has composed iconic game tunes such as the Space Harrier, Out-Run, Afterburner, Fantasy Zone, Quartet, Alex Kidd, and SEGA Saturn Bios themes among others, he currently has a band called SEGA Sound Unit [H.] , where he is joined by other talents such as Takenobu Mitsuyoshi on vocals.
You can follow Hiro on twitter here, Shota Kageyama here, and Katsumi Tomono over here. You can visit H.K.S. official band site here and follow them on twitter here. Let's hope they can release an album soon so we can all get to listen a complete production form them, which would be rad.
[photos and audio sample via
4Gamer
]