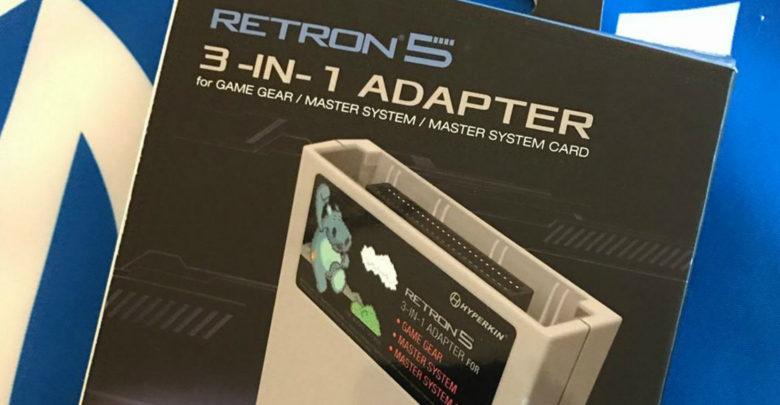 We've covered Hyperkin's upcoming RetroN 5 3-in-1 adapter quite extensively here at SEGA Nerds ever since we got word of its supposed existence several years ago.
To our surprise, seemingly out of nowhere, Hyperkin finally announced the adapter, which adds Game Gear, Master System and Master System card support to the RetroN 5, during this year's Consumer Electronics Show via a post on social media. While the post didn't say much, it did show the adapter's box art, which gave us some confidence that it was actually a real thing.
A couple days ago, Hyperkin opened up pre-orders for the 3-in-1 adapter on its website for $59.99 with an expected ship date of Feb. 28. The adapter will come along with a new firmware update (version 2.53039) for the system that will be required to add compatibility. Hyperkin didn't announce what else will be included in the firmware update.
They also uploaded a Facebook video of a couple of their employees using the adapter, which you can see below.
While it's great news for RetroN 5 owners that they can finally get this adapter, it has been met with some skepticism online as it looks identical to the Retro Freak's Gear Converter, which has already been released for quite awhile now.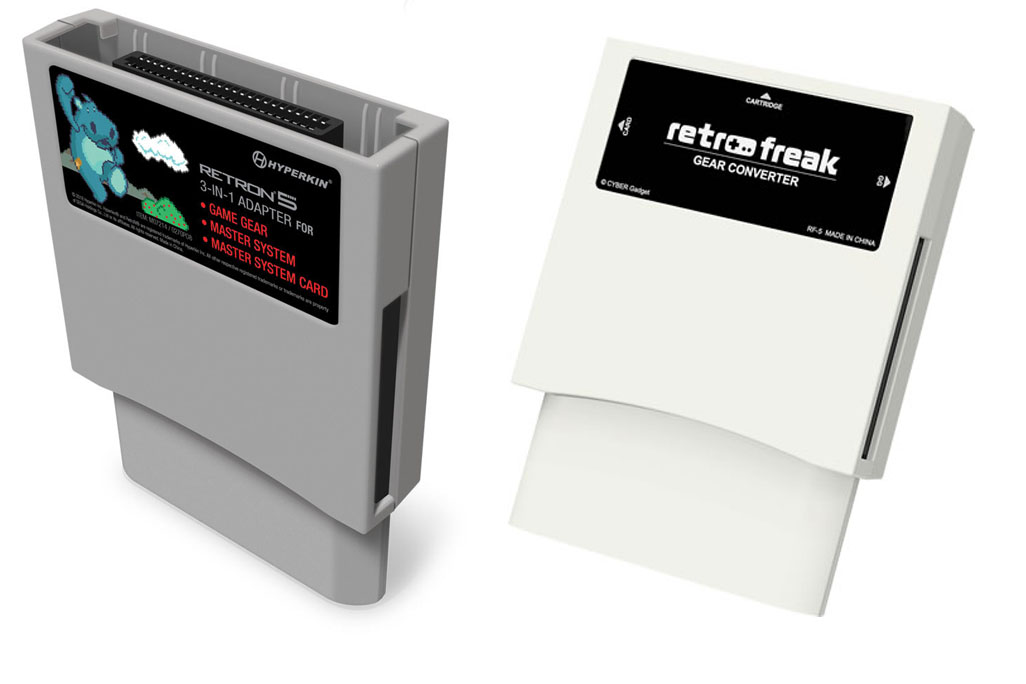 As you can see from the above image, the two shells are incredibly similar, right down to cartridge slots, and the size and placement of the sticker. It should also be noted that the RetroN 5's 3-in-1 adapter is $10 cheaper than the Retro Freak Gear Converter. It's likely that Hyperkin has licensed the adapter from Cyber Gadget, which ordinarily wouldn't be that big of a deal, but it doesn't appear that was their original plan.
You see, Hyperkin's Product Manager Paul Leung announced the peripheral in July, 2015, which was only a couple months after Cyber Gadget revealed the Retro Freak, so it's highly unlikely that Cyber Gadget would have been courting other companies to license a product that had yet to exist. With that said, it's curious that Hyperkin has likely gone through route rather than developing the adapter itself.
In any case, we look forward to testing the 3-in-1 adapter out for ourselves when it ships next month!
You can pre-order the adapter here.