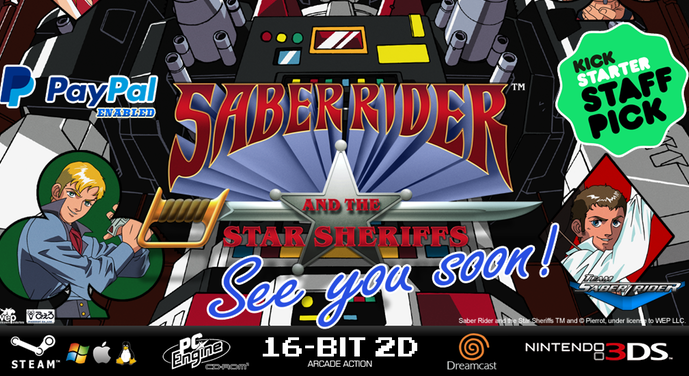 Last September, we reported on a Kickstarter that was developing a video game based on Saber Rider and the Star Sheriff. The anime featured a ragtag group of heroes including Saber, Fireball, April, and Colt. Fortunately, the Kickstarter was able to reach is goal and the project is well under way to being complete.
One of the devs post a new update regarding the game, which includes some brand new screenshots that you can check out below.
"The game is taking great shape. The team made very good progress.
Game and Editor are coming along fine. The graphics quality has been raised drastically and is going exactly into the direction as I had it in mind. Henk is doing a awesome job with the background GFX."
Plans for a limited edition Dreamcast version are coming along nicely as well. He hopes to share some more information in the next Kickstarter update.
[via
Kickstarter
]